Guerlain launched L'Art et La Matière by Guerlain a while ago, starting with some hits that stroke the niche market segment such as Cuir Beluga, a perfume wanted by many. This is just to name one of the most known from this Collection named L'Art et La Matière.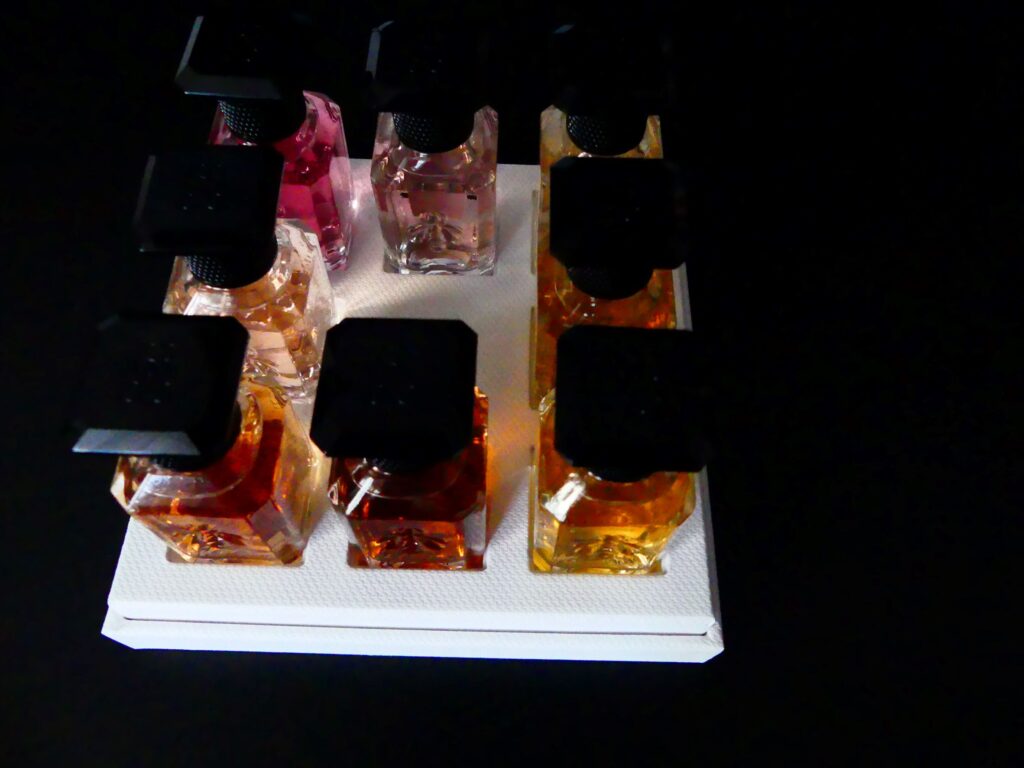 You can read more about the topic on Guerlain's website.
But to conclude that L'Art et La Matière by Guerlain contains only one masterpiece will be blasphemy.
I craved to smell these creations, and I dreamt of having one of them, but it was almost impossible to find them where I live or online. As they say, if you want badly something, the Universe might come to fulfil your wish, so my husband gifted me a box of eight miniatures bought straight from Guerlain's hometown, Paris.
L'Art et La Matière by Guerlain.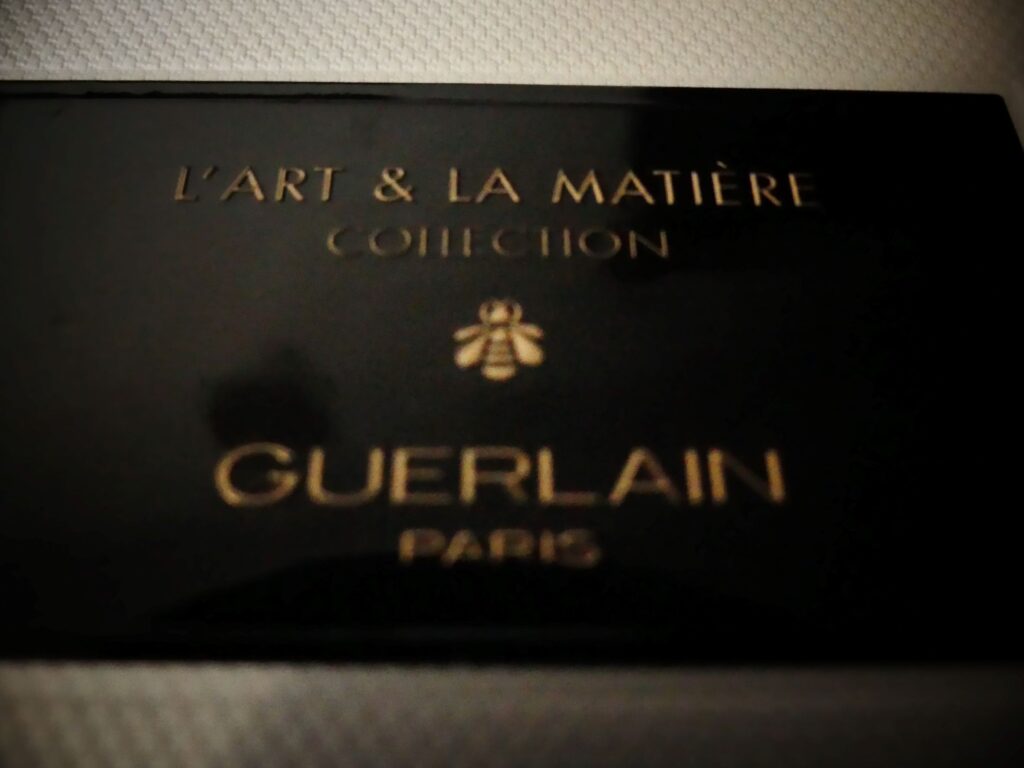 The common points of all the perfumes that I own belonging to this collection are the following:
they are skin perfumes without a massive staying powder of sillage (some of them can stay well on clothes though)
the quality of each fragrance is stellar (there is nothing too much or too less, nothing that can disturb you or make you feel uncomfortable)
price is high (for a bottle of 100 ml of perfume you need to pay 295 euros (check here for much information)
each perfume is created around one ingredient, thus the names of the fragrances
the aspect of the bottle and the box is posh and luxury
Angelique Noir
As the name suggests, this perfume is centred on angelica, whose roots with a powerful and heady fragrance are widely used in perfumery.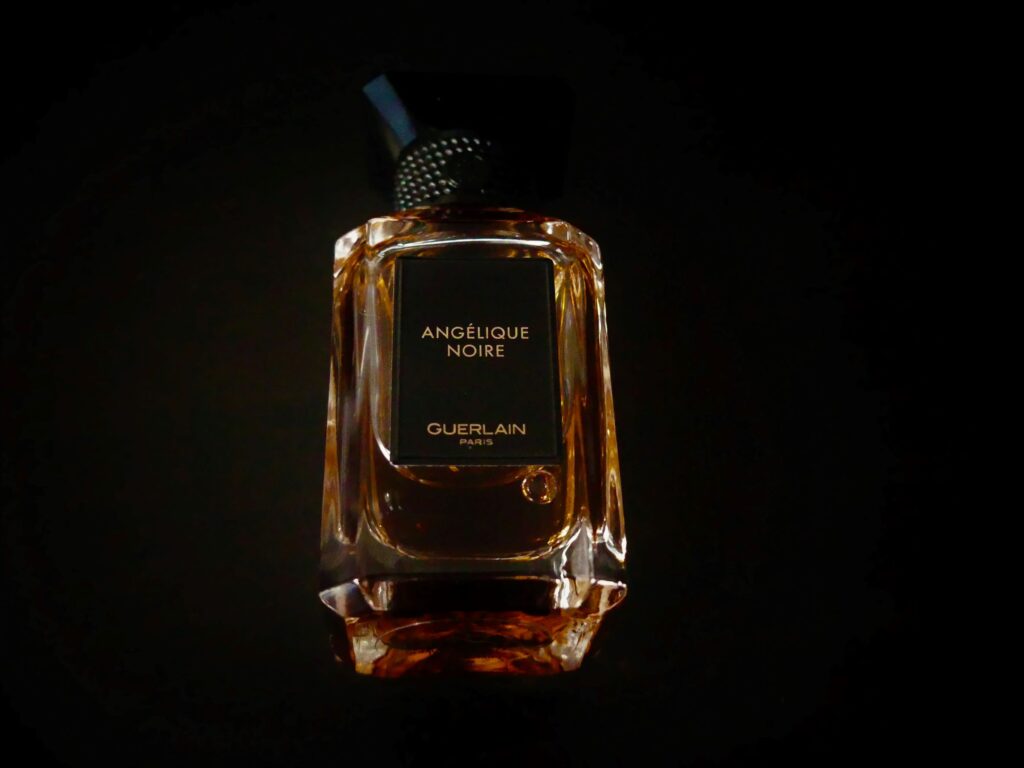 Angelique Noir is a dense concoction with gourmand qualities rounded by a raw smell of medicinal plants that offer real comfort to those who wear it. At the base of this creation, you will find, mixed, some musk (be sure it is synthetic) and powdery notes. In total, this is an amber perfume that can be worn in all seasons, and on all occasions.
Cruel Gardenia
This is a flowery soapy perfume created on the fragrance of gardenia.
If you have ever smelled a real gardenia, be aware that in Guerlain's creation you will not find that beautiful creaminess of the gardenia flower (by the way, its smell has never been captured correctly in any perfume that exists or existed on the market).
Cruel Gardenia smells clean and super, super elegant. I would dare to say is the most stylish of them and very long-lasting, at the same time.  As a true lover of flowery perfumes, I need to point out that there are few scents on the market that offer this quality (maybe Caron can compete with Guerlain regarding class and value).
Cuir Beluga
I will say without any doubt that Cuir Beluga seems to be a clone of one of my favourite amber, and I am talking about Ambre Precieux by Maitre Perfumeur et Gantier. Period!!!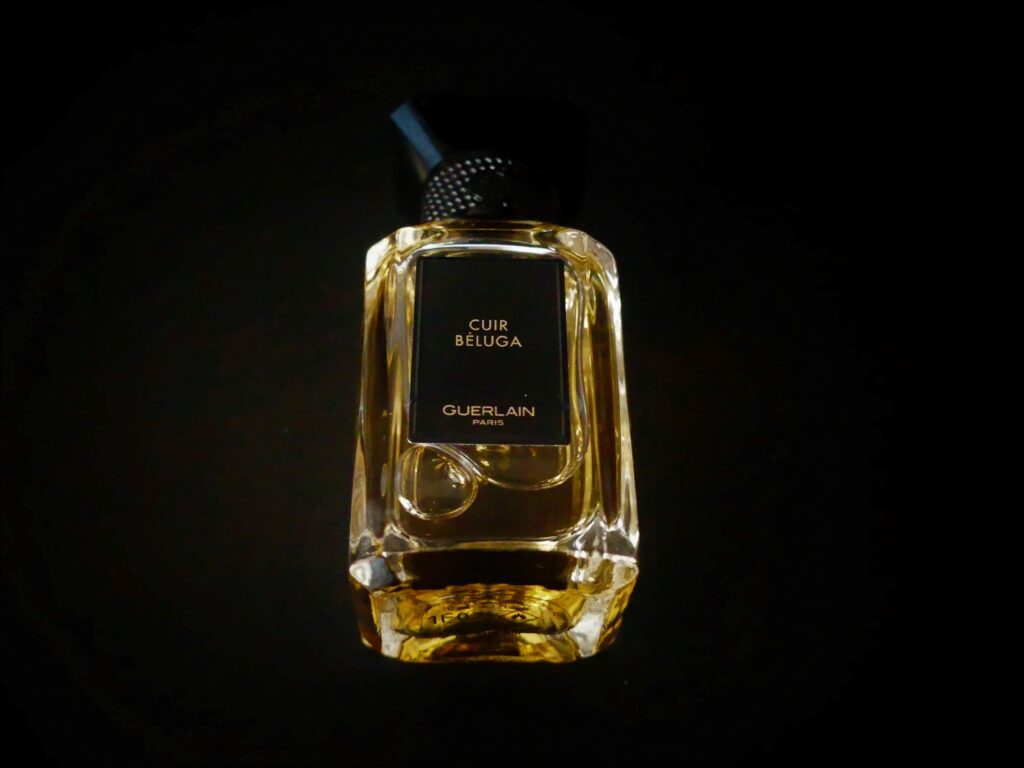 Neroli Outrenoir
If the ambition of a nose is to create a perfume based on contradictions, then Neroli Outrenoir is the best illustration of this concept. While neroli is a happy scent with some clean accents used in perfumery to create fresh and summery perfumes, the smoke that you will find in this Guerlain scent will determine you to stop for a moment and to think about what kind of alien you smell.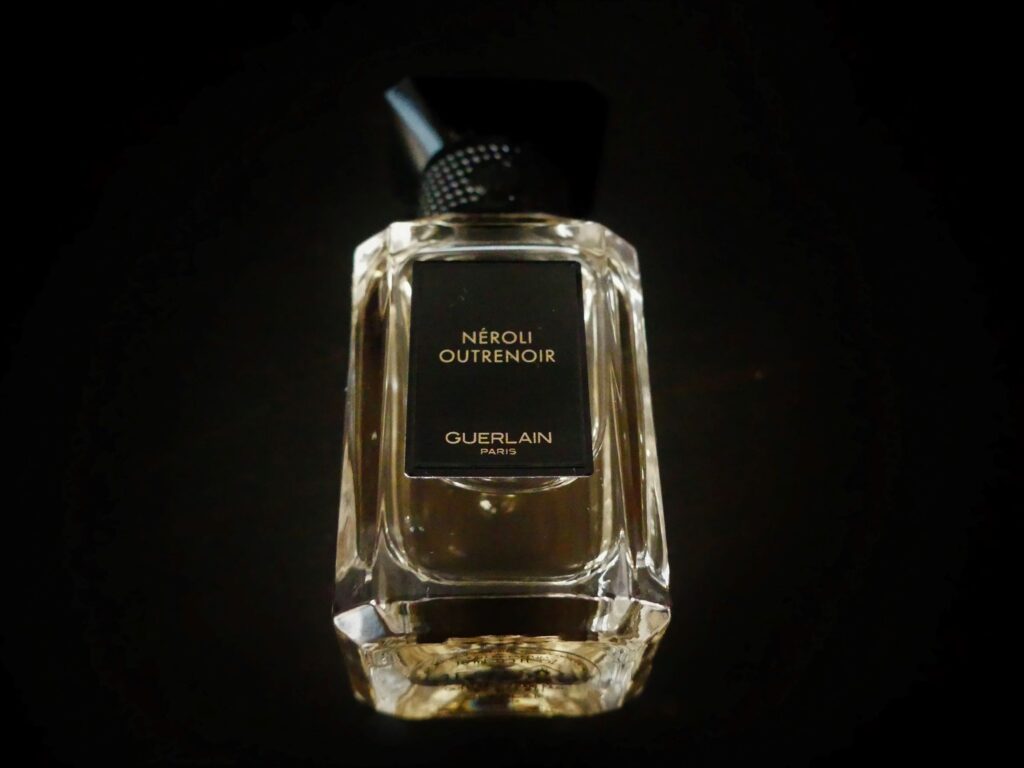 Very soapy and very earthy this perfume can be a great acquisition for someone whose purpose is to smell classic but very original. Indeed, the white colour of neroli is contra balanced by the noir aspect of the smoky notes.
Rose Barbare
I will confess I was contradicted by the name of this fragrance, wondering myself how can a rose be barbare (barbaric). In fact, a rose is the quintessence of delicacy and elegance, aimed to be replicated by so, so many perfumes (in the last period, it is hard to find on the market a fragrance without a rose in it). While the smell of the rose is more than obvious in this case, I cannot point out the barbaric facet of Rose Barbare. All I can conclude is that this perfume reminds me profoundly of Nahema by the same house, Guerlain.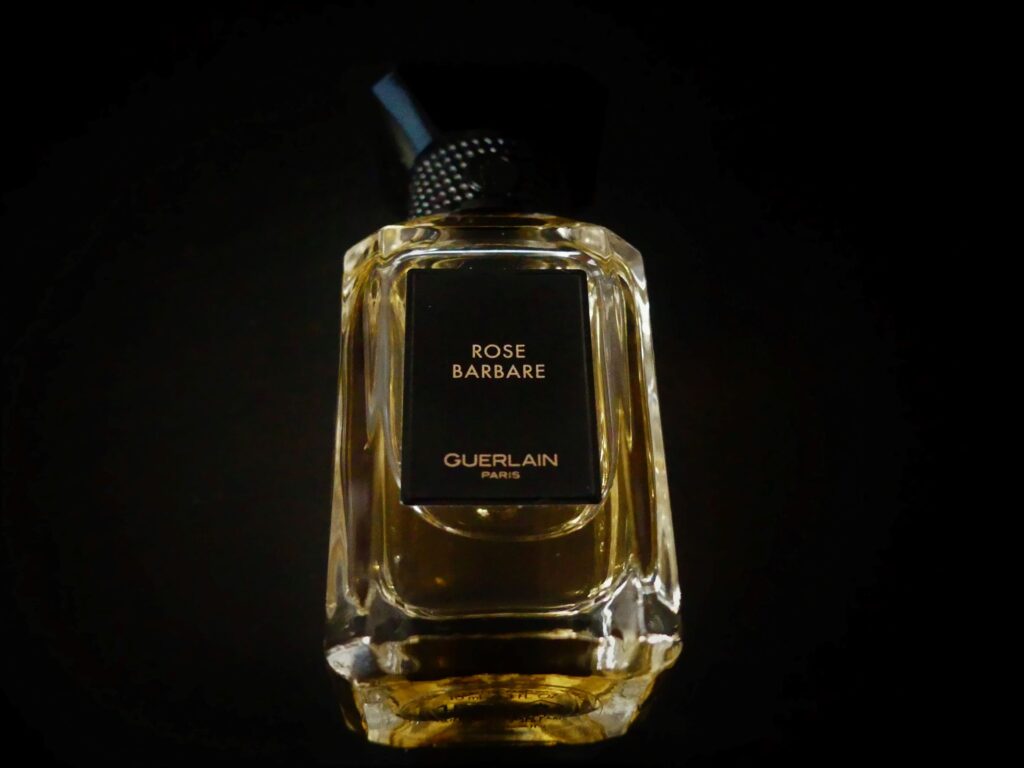 Rose Cherie
This fragrance can be considered a girlish one, as the name of it suggests, being constructed on a base of rose extract complemented by fruity and vanilla notes, presenting itself as a playful creation, not too serious, not too deep, not too posh, but very loveable.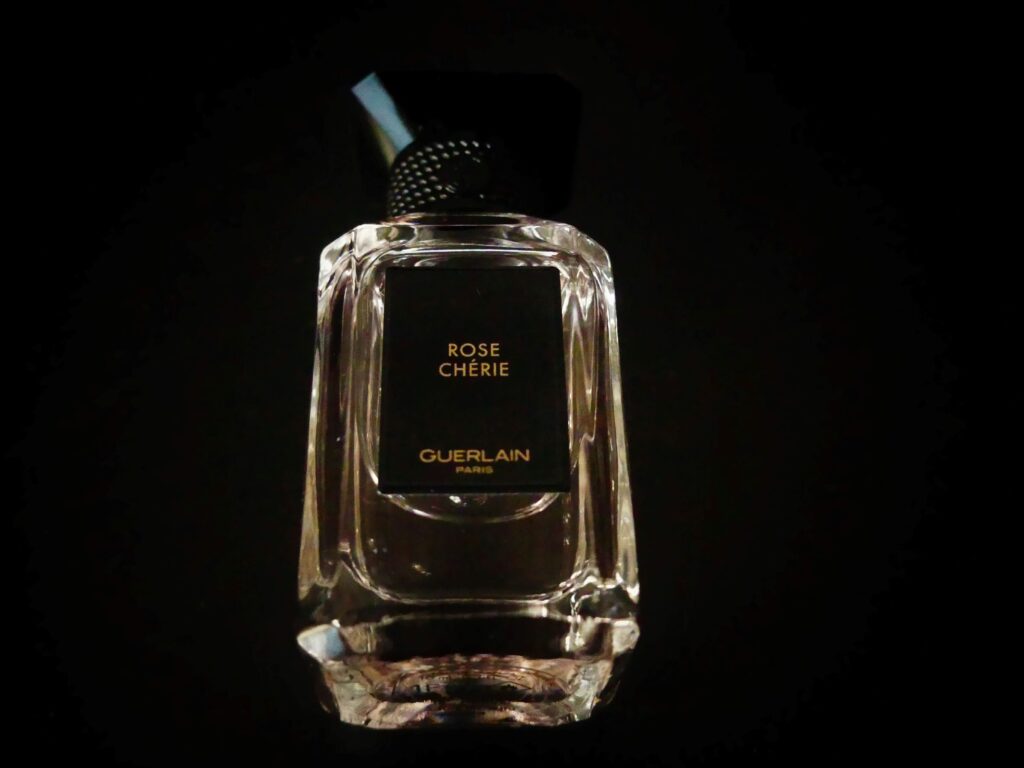 Rose Cherie lasts for a very long time and projects for the first three-four hours a cloud of happiness that will convince others to come closer and smell you (weird but true).
Santal Pao Rosa
This is my very favourite of all of them, and I will willingly pay almost 300 euros for a 100 ml bottle. Obviously, the name of the perfume indicates the presence of two main ingredients: santal and rose and having this in mind you can conclude that this fragrance is very, very strong.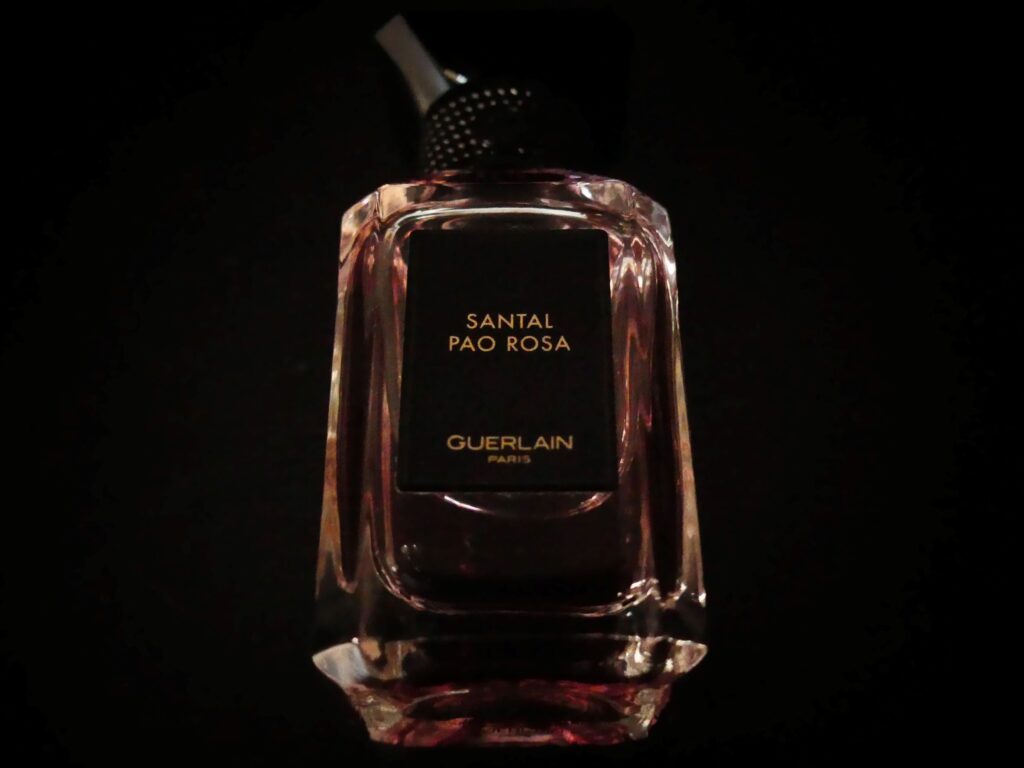 At a closer look, you will be able to detect (if you are accustomed to the smell) a deep note of cardamom, which will send the perfume straight into oriental-arabic category. I read some reviews saying that Santal Pao Rosa smells like Santal Royal (also by Guerlain). I have Santal Royal and I had the pleasure of wearing it so, so many times and I can conclude that these two have in common only one aspect, the name.
Spiritueuse Double Vanille
As you can imagine, Spiritueuse Double Vanille contains a double amount of vanilla which creates a comforting scent that calms the mind and the spirit (sic!).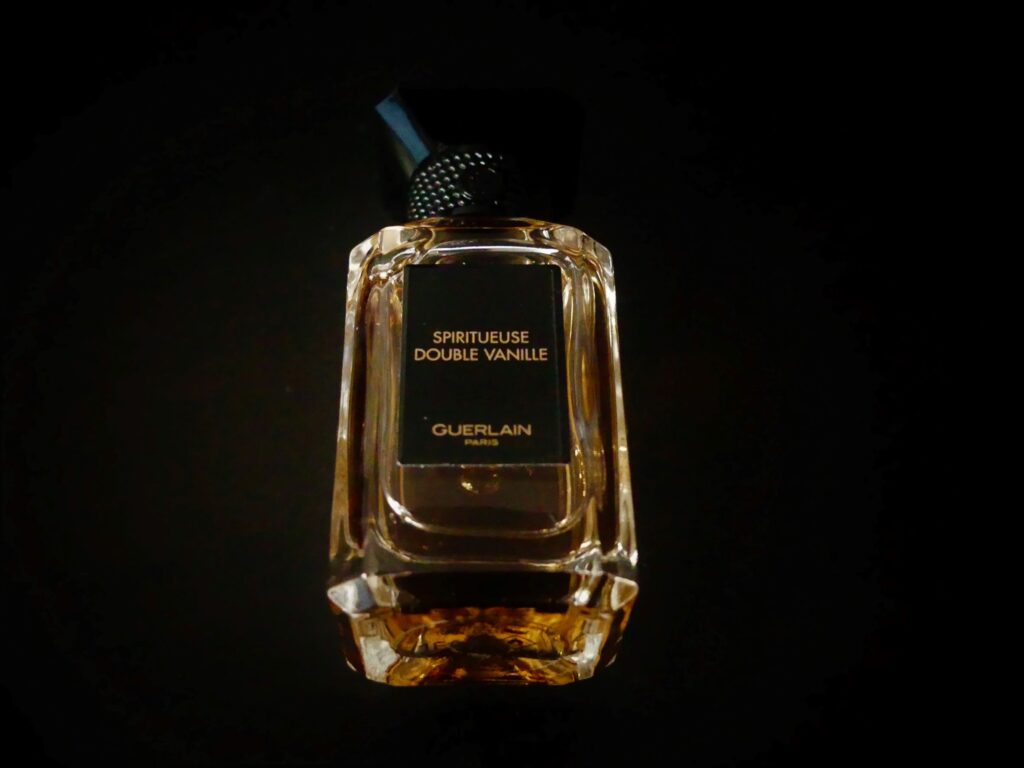 A little bit in the tone of Angelique Noir, but missing the medicinal accords of the plant, Spiritueuse Double Vanille can be considered by mistake a common perfume. Though, this creation is quite unique in the world of vanilla fragrances due to its natural facet (I have the conviction that Guerlain uses the most wonderful vanilla extract, and you cannot miss it in their Mon Guerlain, a very old love of mine).