Portrait of a Lady by Frederic Malle / Dominique Ropion is a creation that puts the roses again into the center of perfumery.
Being considered obsolete for an extended time, or a fragrance that grandma will wear (I think that labeling perfume in this way is wrong since the fragrant universe has no time and space boundaries), roses are now back to us, offering their comforting and majestic smell.
Perfume's Name: Portrait of a Lady        
Concentration: Eau de Parfum (EDP)
House: Frederic Malle
Initial notes:
Alcohol is the first thing you will smell in Portrait of a Lady by Frederic Malle, but not having the initial formulation of this perfume, I cannot tell if there is a difference between the first and the actual recipe of the fragrance.
Like the smell of a very fresh varnish, strong chemical notes will hit your nose at the beginning.
Cinnamon is solid and robust.
Fruits steamed fruits.
Old armoire freshly renovated.
Roses – I am not a "nose" capable of saying if they are natural or no (I do not care, and I do not judge perfume regarding their natural or chemical ingredients), but there is no connection to the smell of roses that I know (and I have smelled a few varieties of roses).
Dust, a lot of dust, from the armoire.
Ambroxan – very similar to the one in Escentric 02 by Escentric Molecules.
Dry woods warmed by the sun (if you have ever been into woods during a hot summer day, you were able to smell this type of fragrance).
Be aware: the smell of Portrait of a Lady by Frederic Malle on paper is massively different from the one you will get if you will apply the perfume to your skin.
Middle notes:
Varnish feeling seems to dissipate a little bit.
Roses become more prominent.
Dry woods are accompanied by a velvety and sweet smell (it is not vanilla) – my thoughts are in the Ambroxan direction.
Patchouli seems to be there, but it is not the one you will find in Coromandel by Chanel, which delivers very deep and earthy patchouli.
Base notes:
The woods and the varnish tend to be placed in the back of the fragrance.
The roses are mixed with dusty notes like you have found an old perfume in an ancient attic.
Some sweetness may appear from time to time.
Drydown:
For a tremendous amount of time, the perfume will keep the same line as the one delivered from the base notes.
The mixture will feature roses, woods, and a very, very little sweetness.
This is not at all a gourmand perfume, and there is nothing in common with other roses perfumes such as Noir de Noir by Tom Ford, Paris by Yves Saint Laurent, or Intense Cafe by Montale.
Sillage:
Sillage is enormous, leaving a trail of luxury behind you.
Longevity:
Very, very good longevity, on both skin and clothes.
The smell won't go away even after you washed the garments.
So, if you have the habit of wearing different perfumes every day, you need to understand that Portrait of a Lady will be there (yes, even on your freshly washed clothes).
Initial sensation:
I have a bizarre relationship with this perfume.
Let me tell you the story.
Even though I knew this is a good quality perfume, I did not rush to buy it right after its apparition (I had the same reaction with Coco Mademoiselle by Chanel). I have this patience to wait and see if the perfume can pass the test of time, considering myself like a spectator watching the show.
I must admit that I am connected to the old perfumes that act for me as a traveling machine (I love to wear fragrances that are 100 years old – I am not only talking about Chanel no.5).
But, one day, my husband accompanied me to a session "of smelling niche" (I am not usually buying only niche perfume, because I consider that mainstream category has very well established fragrances that can deliver better quality than their counterpart. One of these mainstream perfumes that deserve a place in any other perfume collection is Angel and Alien (by Thierry Mugler).
In that particular store, which offered only niche fragrances, my husband saw Frederic Malle's department and asked for their best-selling perfume (I was already familiar with Carnal Flower) and put it on his hand without hesitation.
During our trip back home, the car smelled only of Portrait of a Lady (and this was only from one spray on the back of my husband's hand).
Naturally, he fell in love with fragrance considering it the most beautiful creation that a woman can wear (I am still not wildly convinced by this statement), and he bought the perfume for me.
The reaction of others:
Every single person you will meet will ask you what this wonderful smell is. From a distance, the perfume is a blast of roses mixed with the comforting smell of woods.
It's worth the money if:
You are into niche perfumery and love to smell unique concoctions that are very expensive (with Portrait of a Lady, the story seems to be a little different nowadays, since almost everybody wants to wear it, transforming this fragrance into a mainstream category).
Frederic Malle is a name that you appreciate in the perfumery world (you can read more here).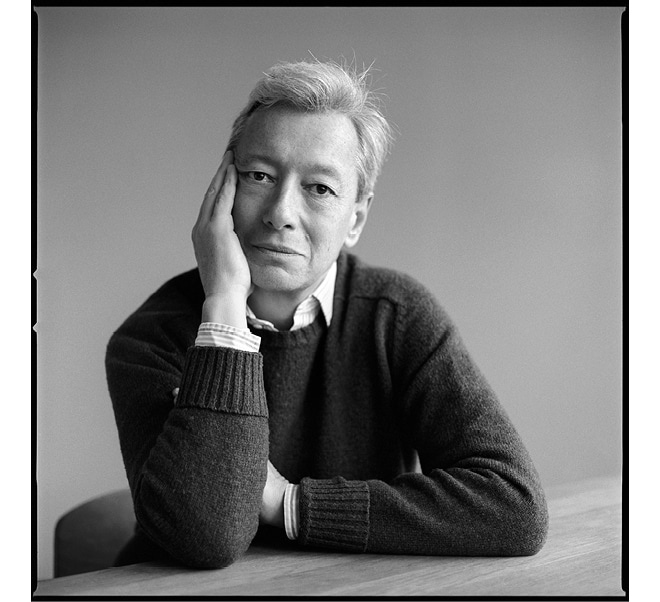 Post scriptum:
Epic Woman by Amouage is spicier and has a better projection.
Trance by Schwarzlose Berlin features a deep rose combined with agaroud, artemisia, and labdanum that will transport you in a different world – I am a massive fan of this brand, mainly this fragrance.  
Noir de Noir by Tom Ford has better longevity (yes, better than Portrait).
1